Posted by Roberts Edible Craft on 12th Nov 2019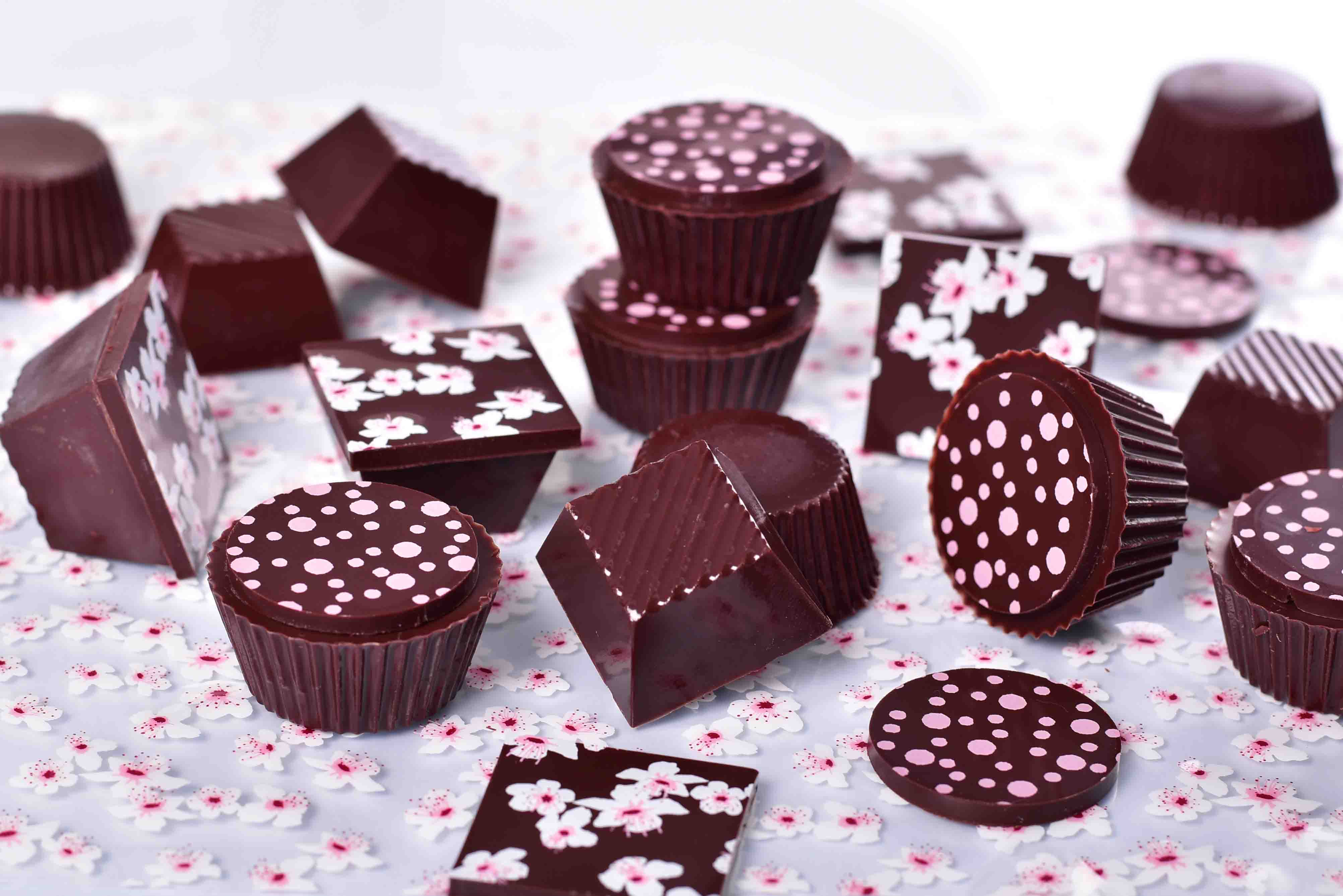 Ingredients

300g Roberts Melting Buttons - Dark, Milk or White

Roberts Chocolate Transfer Sheet - Mini Polkadot Rose Pink & Cherry Blossom
Filling options:
100g Roberts Caramel Toffee D'Or

100g Roberts Fondant CrËme Strawberry

100g Roberts Fondant CrËme Plain with Roberts Flavoured Food Colouring
Materials
Roberts Chocolate Truffles Mould #21

Roberts Sculpting Tool #3

Roberts Piping Bag 14 Inch

Flat Tray lined with baking paper

Roberts Chocolate Templates - Circle and Square & Rectangle

Roberts Icing and Chocolate Smoother

Roberts Eye Droppers

Roberts Foil or Paper Truffle Cups - optional

Roberts Acetate Box G or J- optional
Soft Centred Chocolates

For this recipe you will need approximately 200g of melted buttons.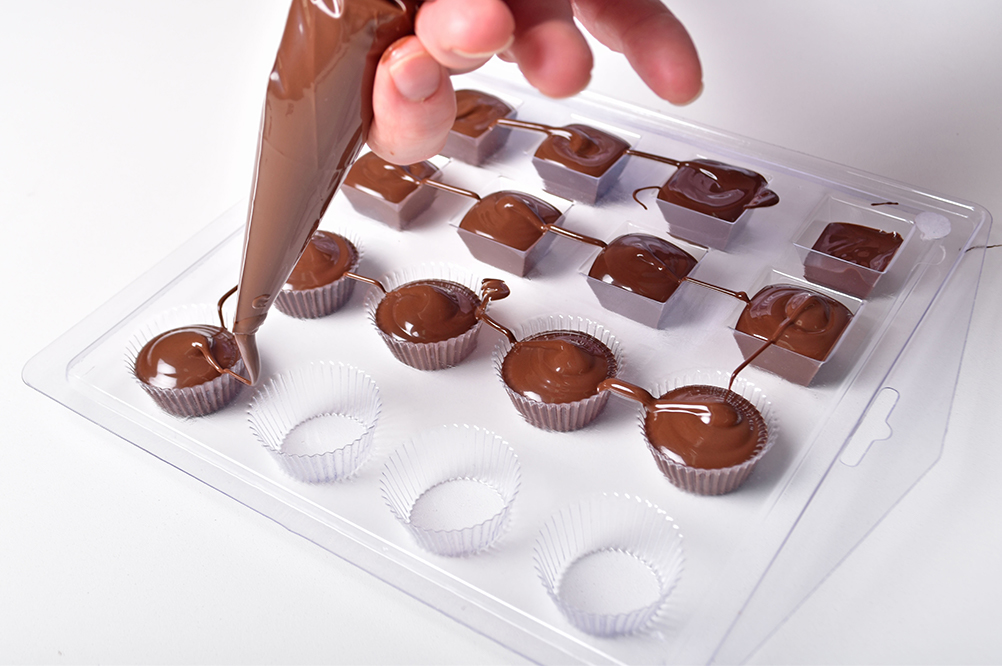 Fill each cavity of Mould #21 with melted buttons.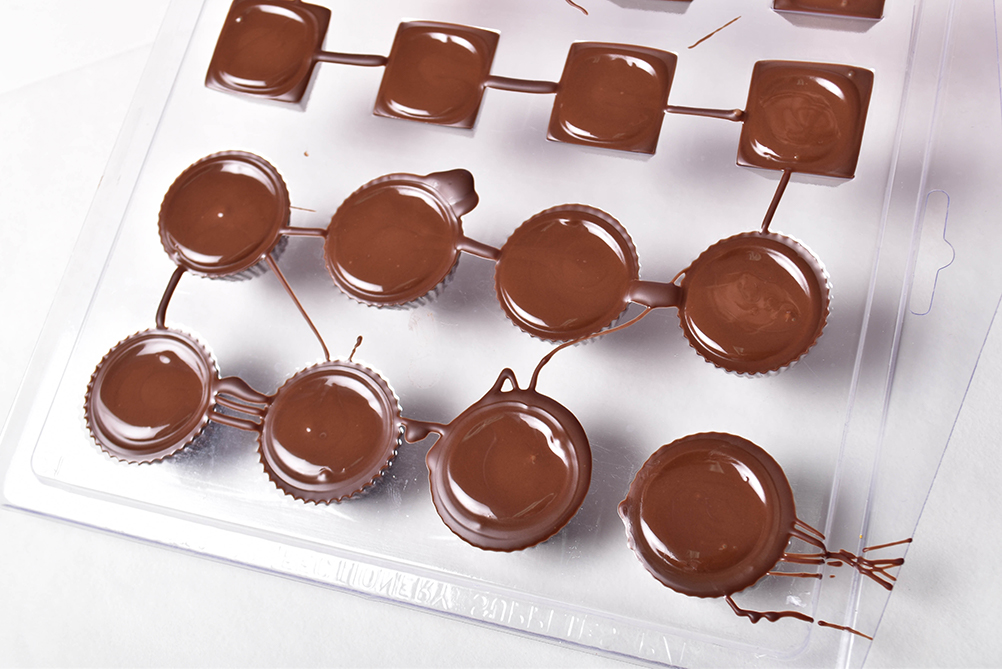 When the chocolate begins to set around the outside edge and forms a 1 - 2mm shell, tip the mould upside down over a sheet of baking paper to remove excess chocolate.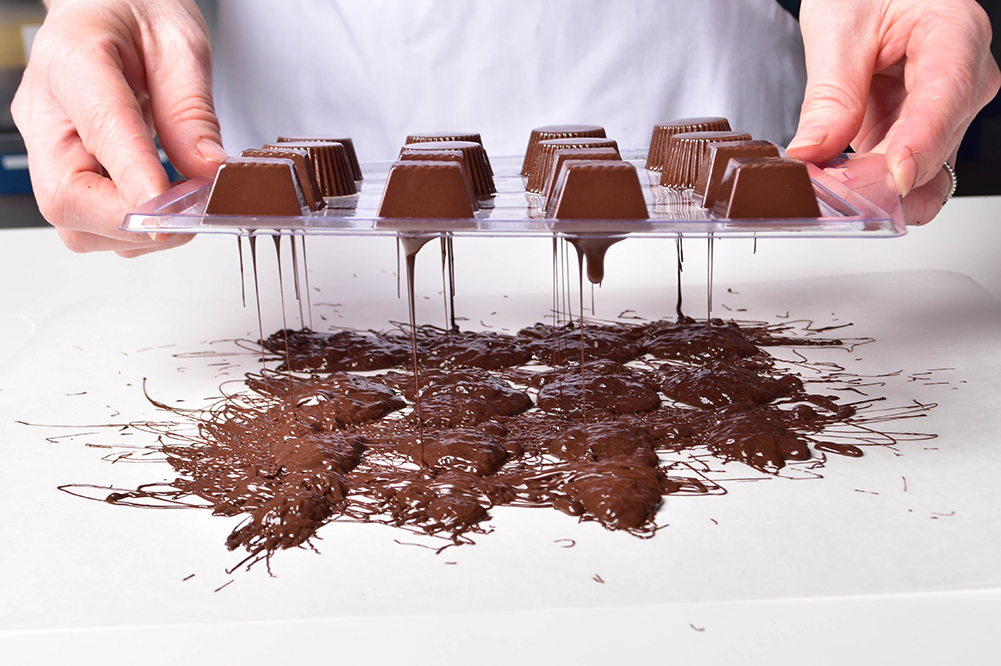 Clean around the edge of each shell using Sculpting Tool #3.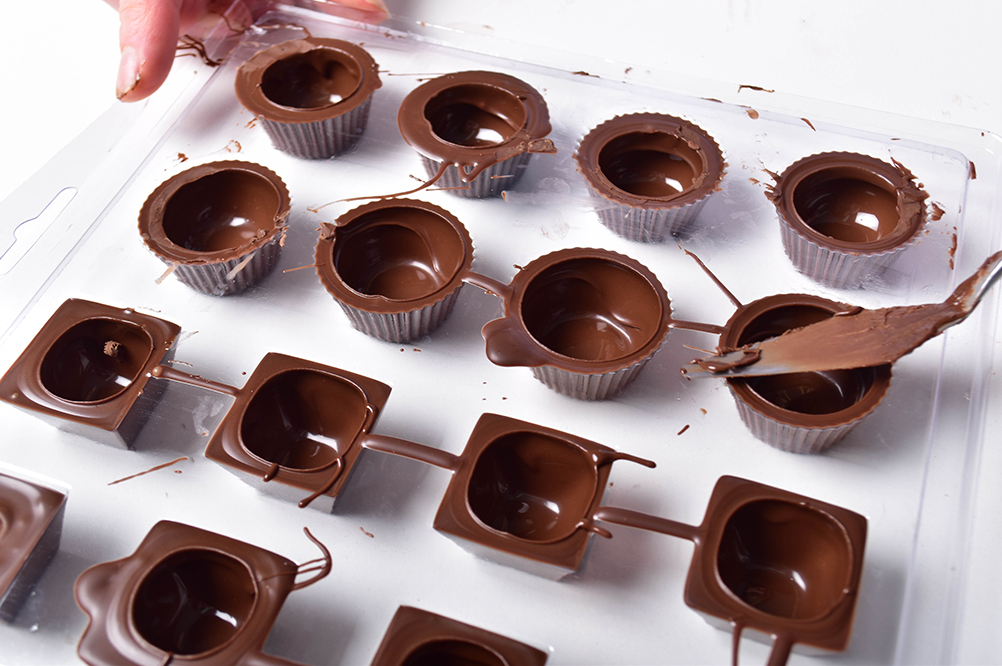 Place the mould into the fridge for approximately 15 minutes to set.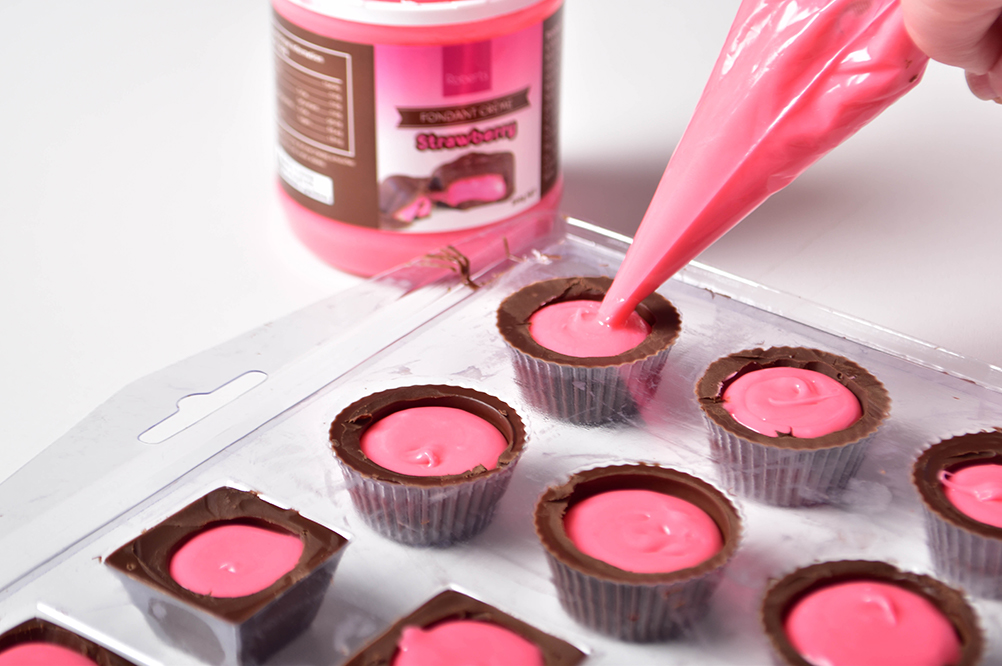 Pipe a small amount of Strawberry Fondant Creme filling or Caramel D'Or into each chocolate shell filling two thirds full.
Alternatively, create your own flavour by adding drops of Roberts Flavoured Food Colouring to the Plain Fondant Creme.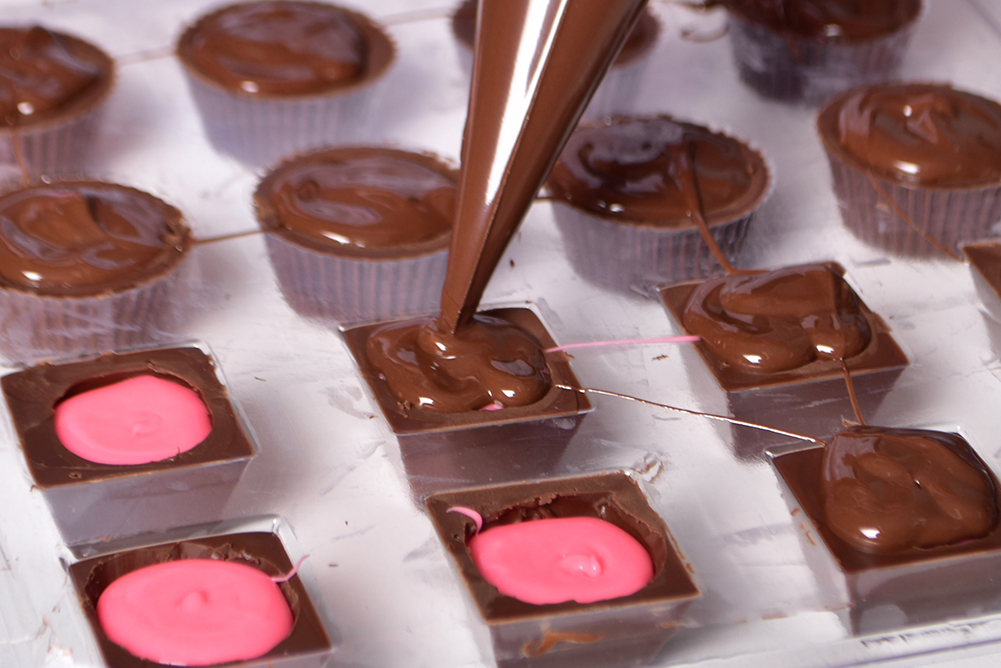 Top with melted buttons and refrigerate until set.
Chocolate Decorations
These chocolate decorations are so impressive and easy to make. They are perfect for decorating chocolates, cupcakes, cakes, desserts and more. For this recipe you will need approximately 100g of melted buttons.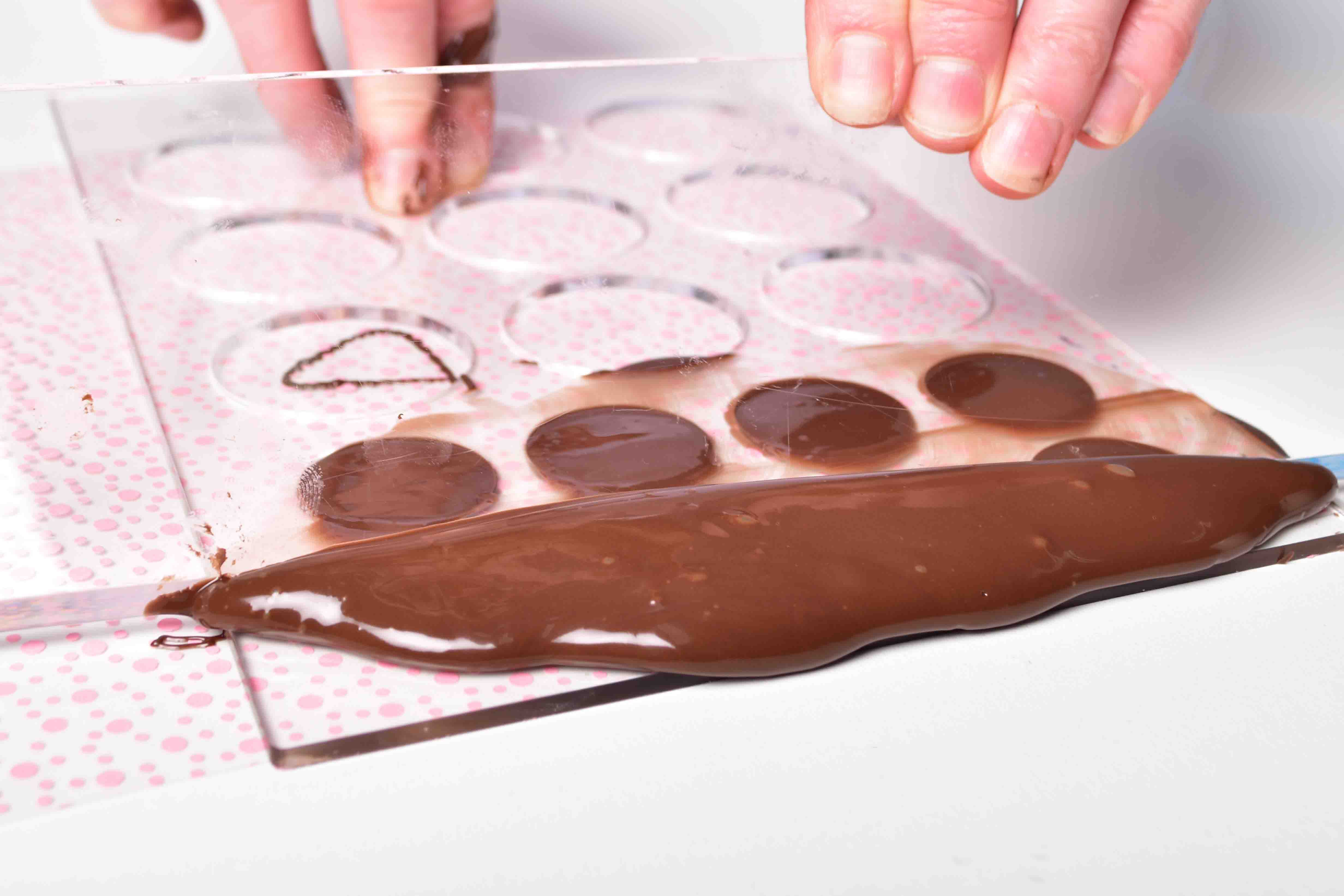 Refer to the Chocolate Template packaging for detailed instructions of how to create the chocolate decorations.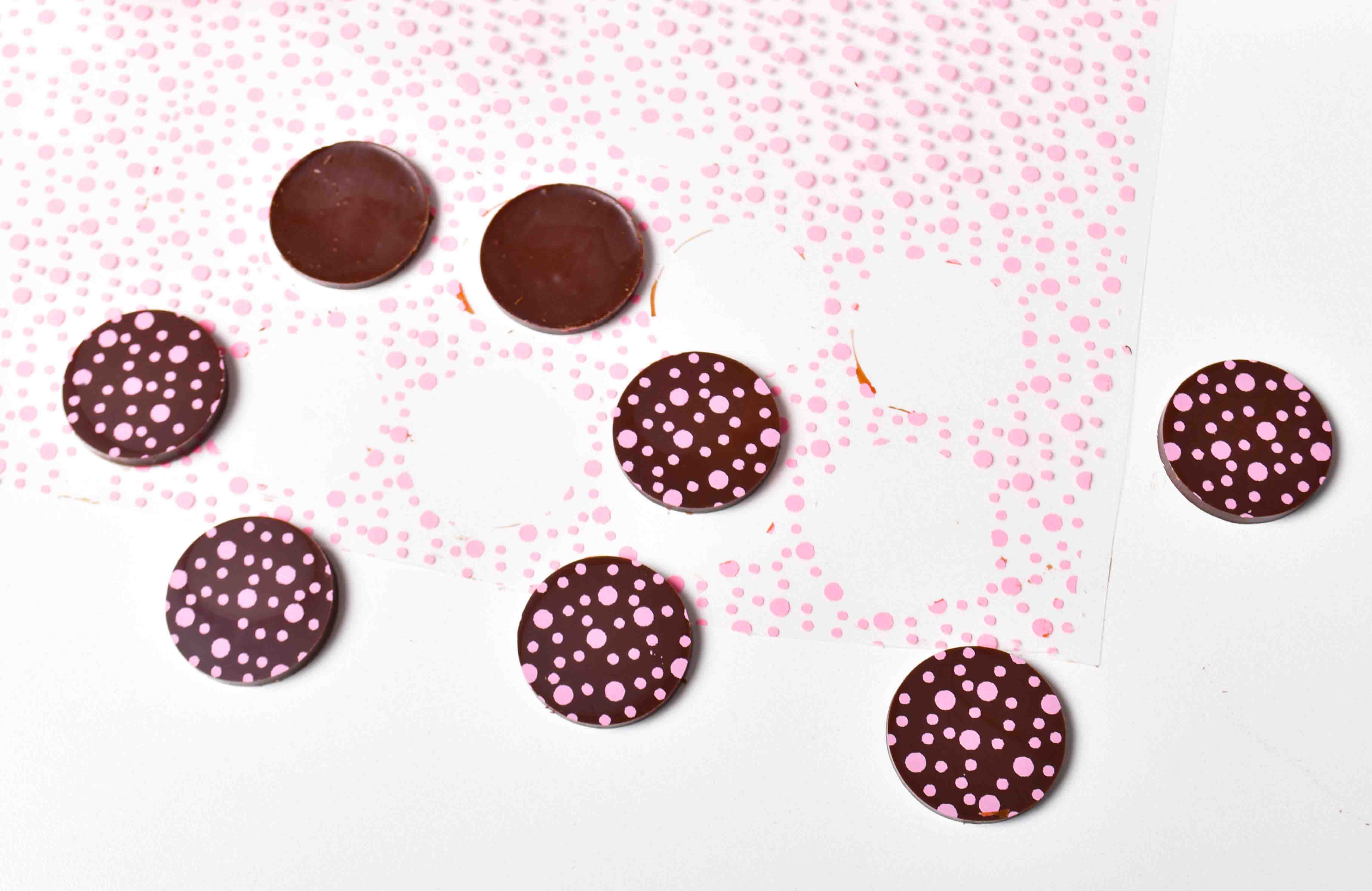 Attach each chocolate decoration to the top of each soft centred chocolate using a small amount of melted buttons.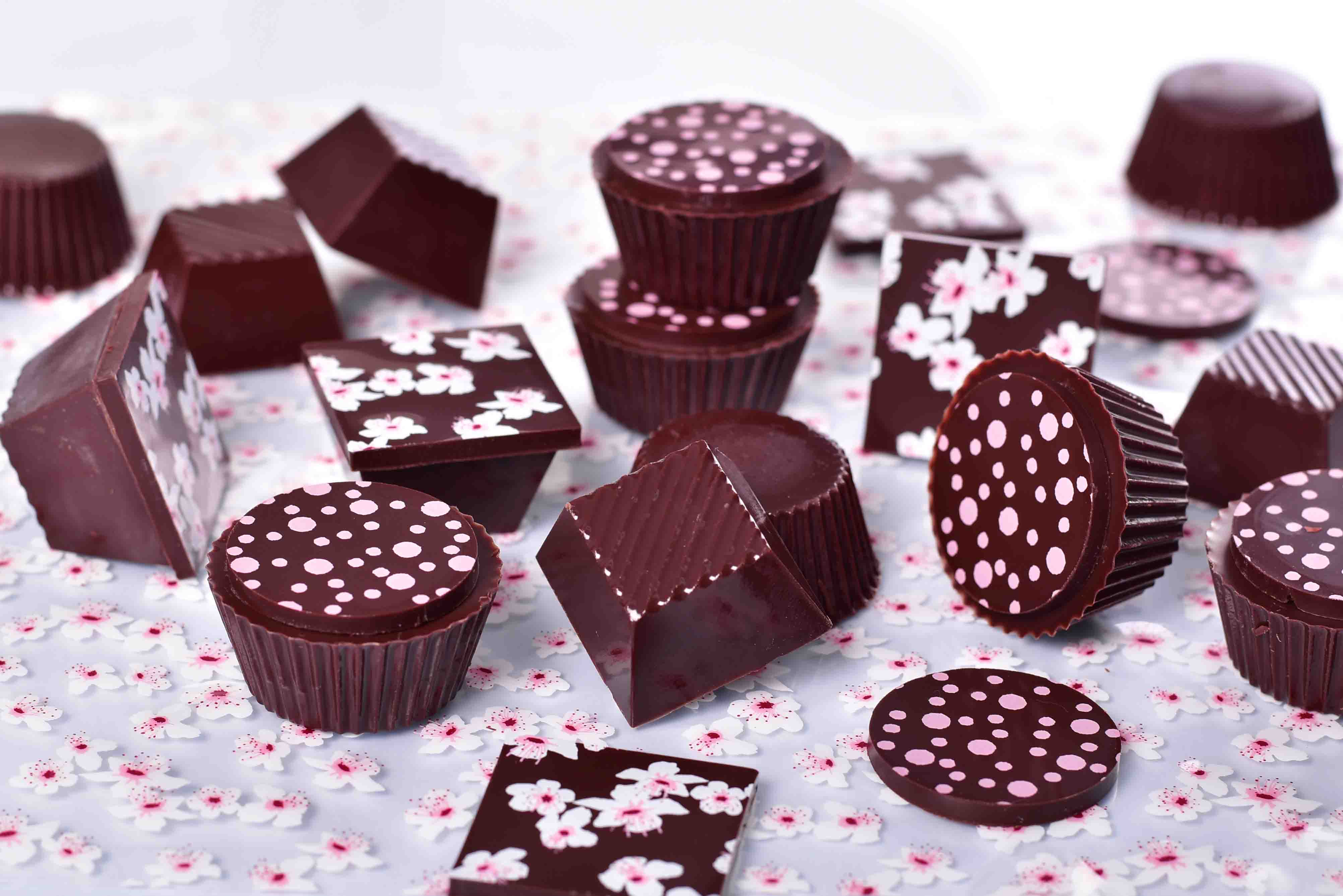 Homemade Chocolates make great gifts. Arrange chocolates in an Acetate Box and wrap with a colourful ribbon. Decorate the top of a Heart shaped cake with chocolates.
Optional Filling - Chocolate Ganache either plain or flavoured with Roberts Flavoured Oils.
CLICK FOR PRINTABLE RECIPE SHEET