Posted by Roberts Edible Craft on 13th Jan 2020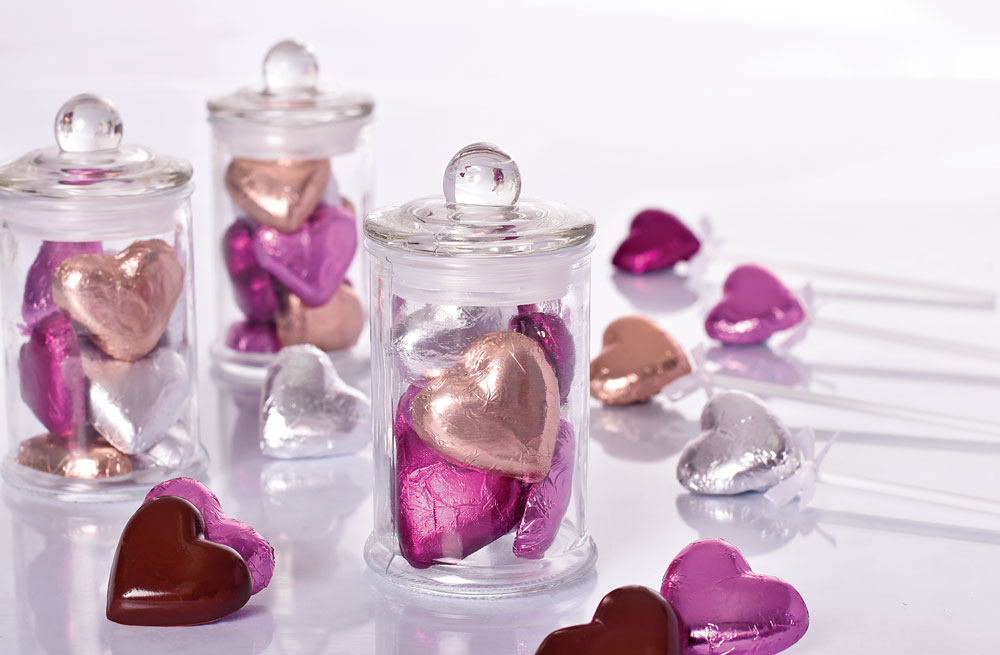 Ingredients
300g Roberts Melting Buttons Dark, Milk or White – melted

Roberts Flavoured Oil – Orange, Peppermint or Strawberry

150g Roberts Fondant Creme – Strawberry or Plain

Roberts Flavoured Food Colouring - optional

Roberts Caramel Toffee D'Or - optional
Materials
Roberts Heart Chocolate Mould #HH

Roberts Eye Droppers

Roberts 14" Piping Bags

Roberts Sculpting Tool #3

Roberts Foil Wrapping

Roberts Acetate Box G or J – optional

Glass Jar – optional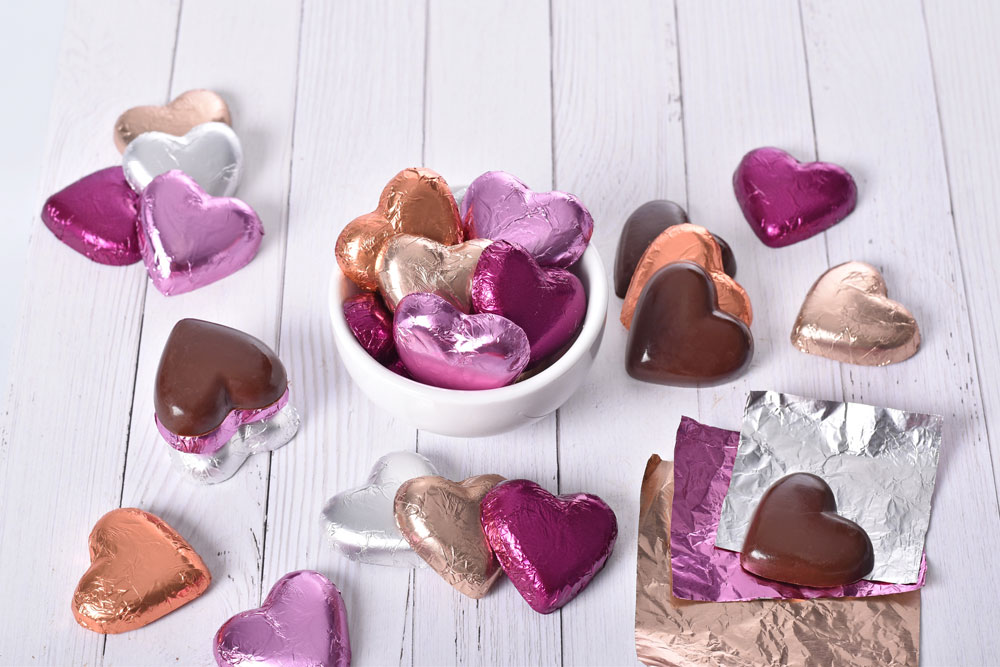 Option 1 - Flavoured Solid Chocolates
Refer to the back of the mould card for detailed instructions of how to flavour and make heart chocolates.
Option 2 - Soft Centred Chocolates
Fill each cavity of the Heart Mould with melted buttons. When the chocolate begins to set around the outside edge and forms a 1 - 2mm shell, tip the mould upside down over a sheet of baking paper to remove excess chocolate. Clean around the edge of each shell using Sculpting Tool #3.
Place the mould into the fridge for approximately 15 minutes to set.
Pipe a small amount of Strawberry Fondant Creme filling or Caramel D'Or into each chocolate shell filling two thirds full.
Alternatively, create your own flavour by adding drops of Roberts Flavoured Food Colouring to the Plain Fondant Creme.
Top with melted buttons and refrigerate until set.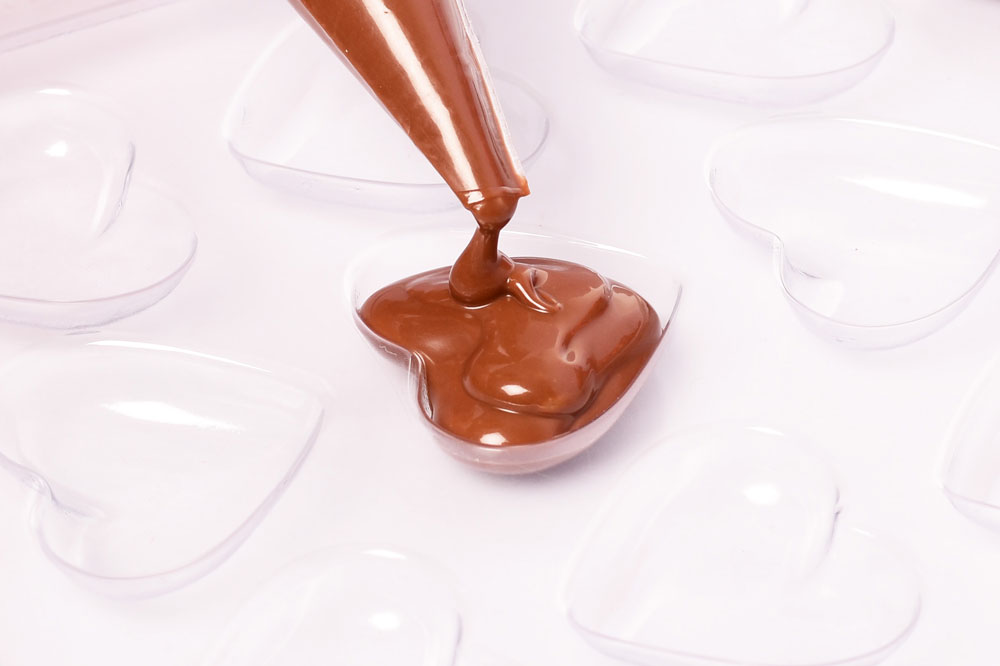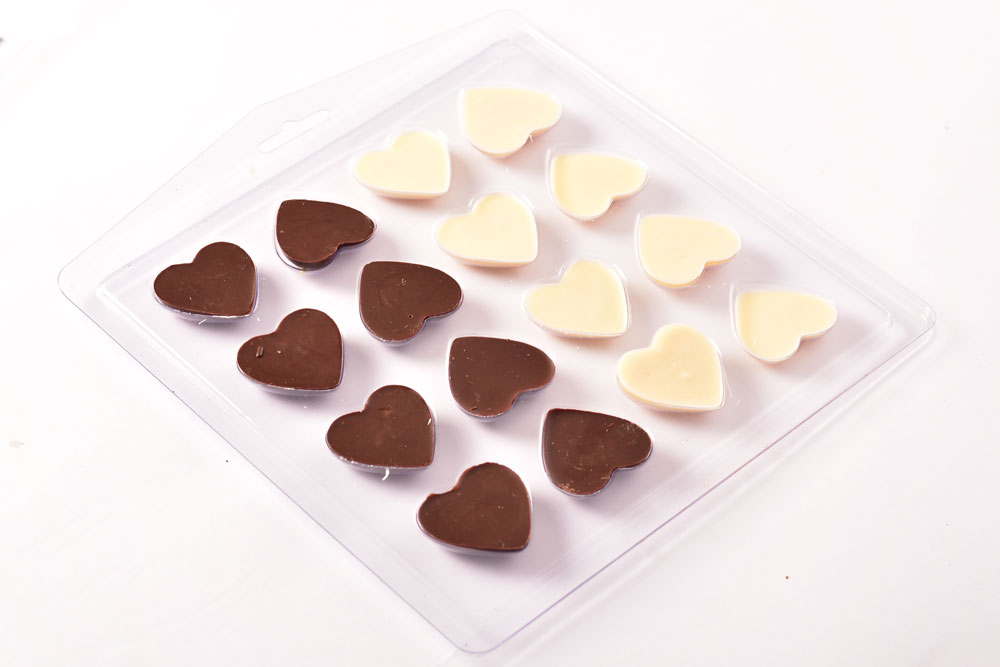 Foil Wrapping
Cut the foil into 9 x 9cm squares. Place a square of foil, colour side down over the mould cavity.
Place a heart upside down on top of the foil. Gently press it into the mould. Fold and smooth the foil over the back of the chocolate.
Remove the heart from the mould and smooth the front with your fingers.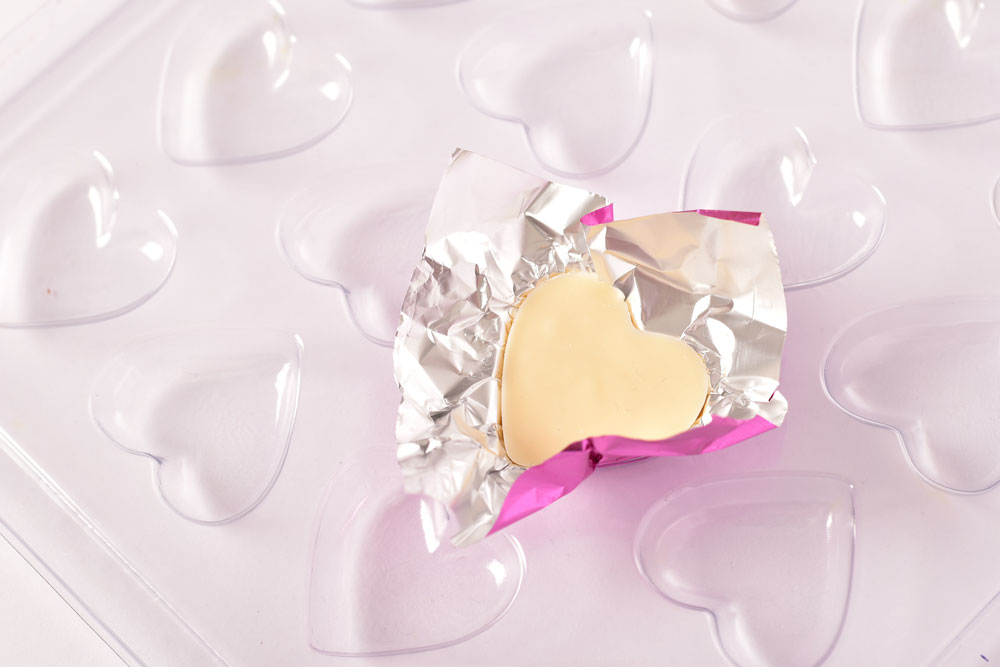 Arrange chocolates in an Acetate Box wrapped with colourful ribbon or a decorative glass jar.