Posted by Roberts Edible Craft on 1st Feb 2020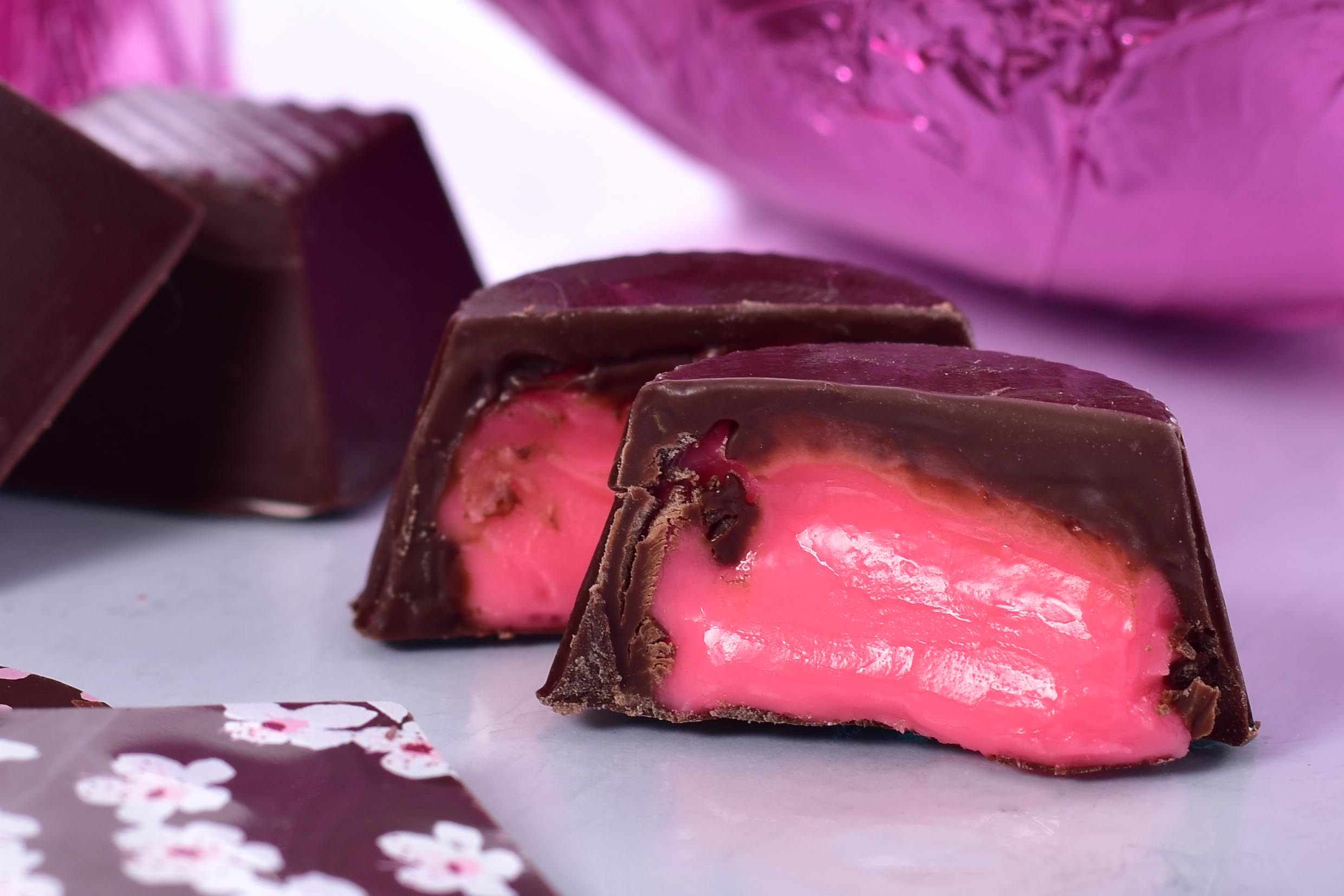 Soft Centred Chocolates - Ingredients
200g Roberts Melting Buttons Dark, Milk or White- melted
200g Roberts Fondant Creme – Strawberry
Roberts Chocolate Truffles Mould #21
Roberts Piping Bag 14"
Step 1
Fill each cavity of Mould #21 with melted buttons.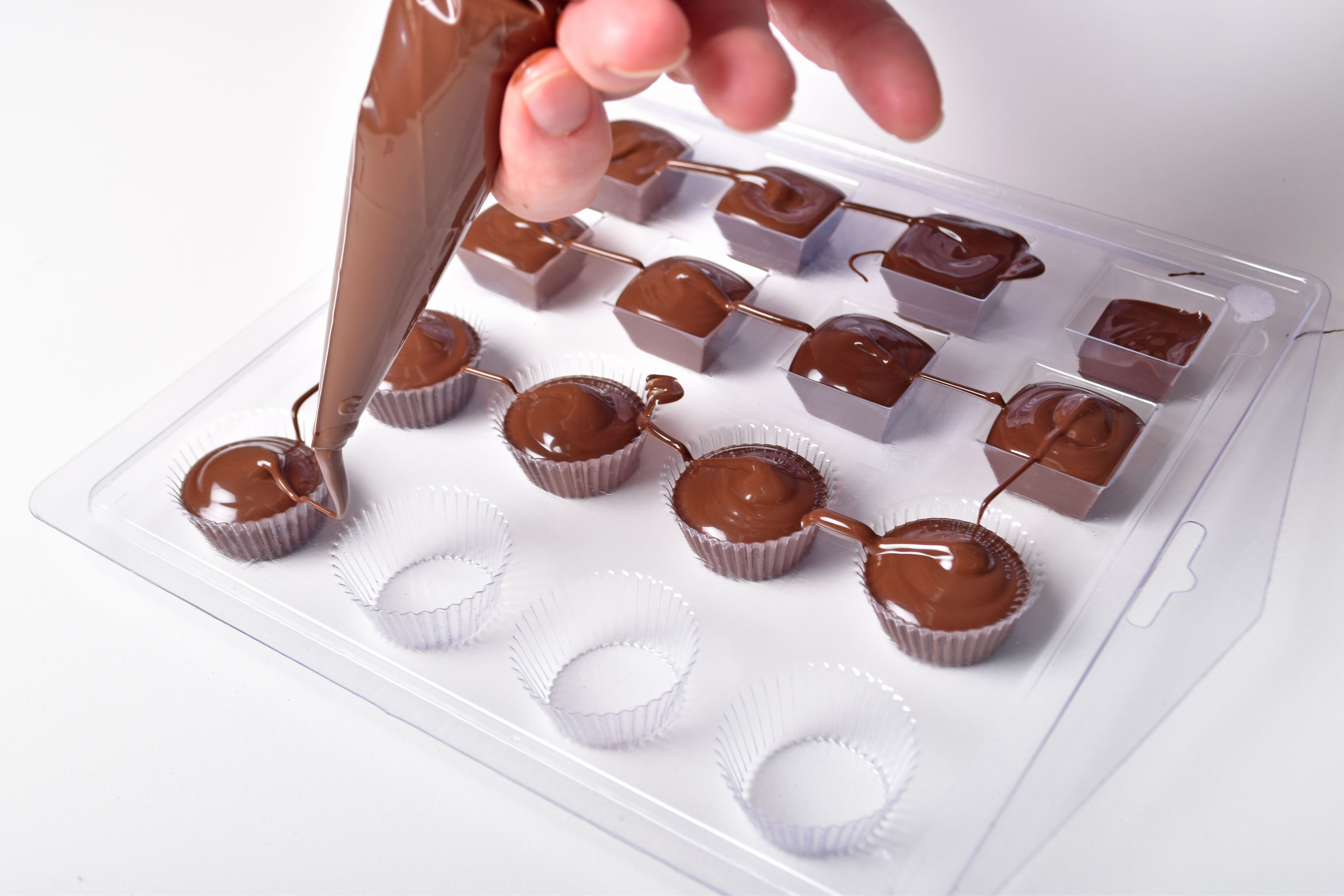 Step 2
Allow the chocolate to set around the outside edge - forming 2 – 3mm shell.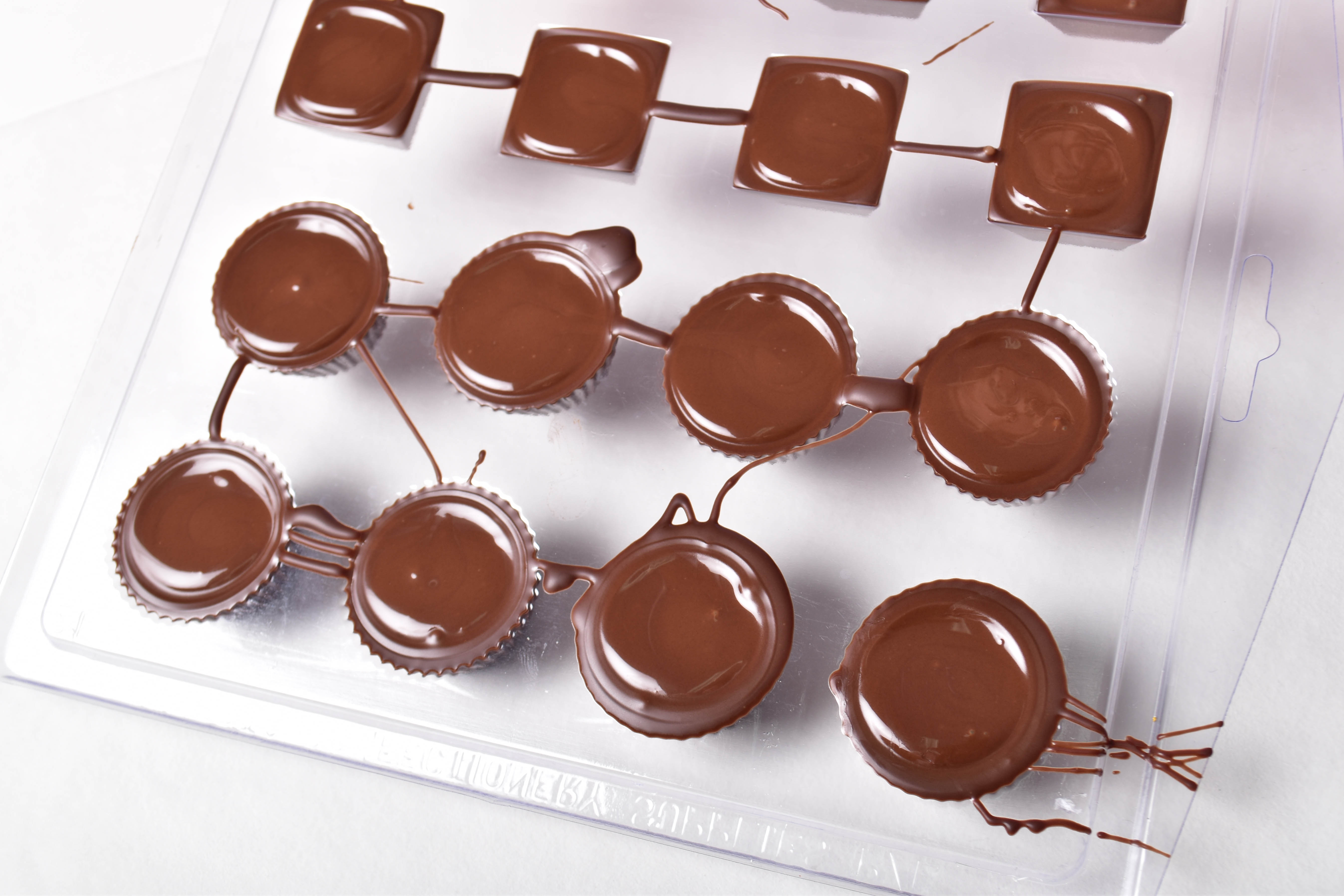 Step 3
Tip the mould upside down over a sheet of baking paper to remove excess chocolate.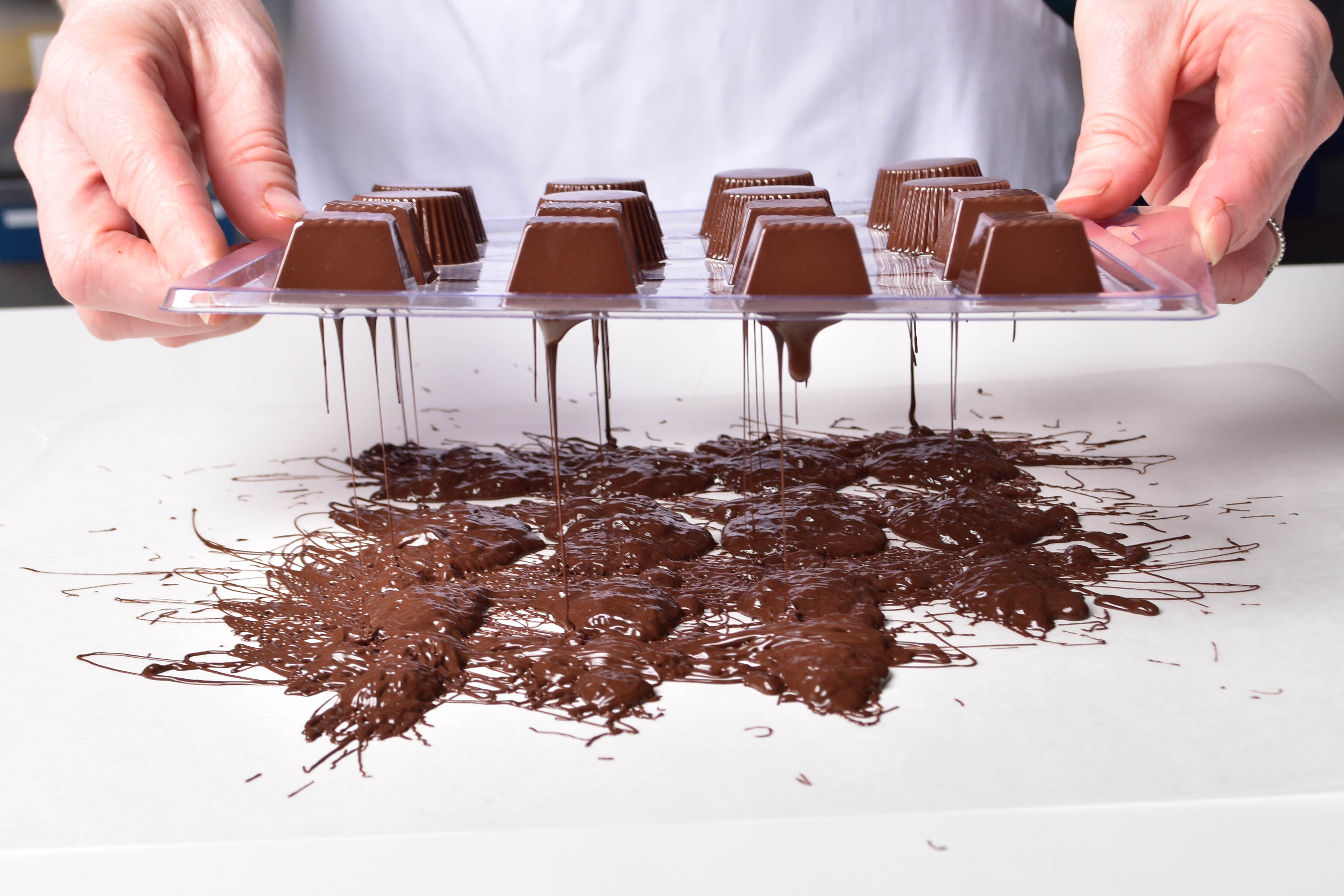 Step 4
Clean around the edge of each shell using Sculpting Tool #3. Place the mould into the fridge for approximately 15 minutes to set.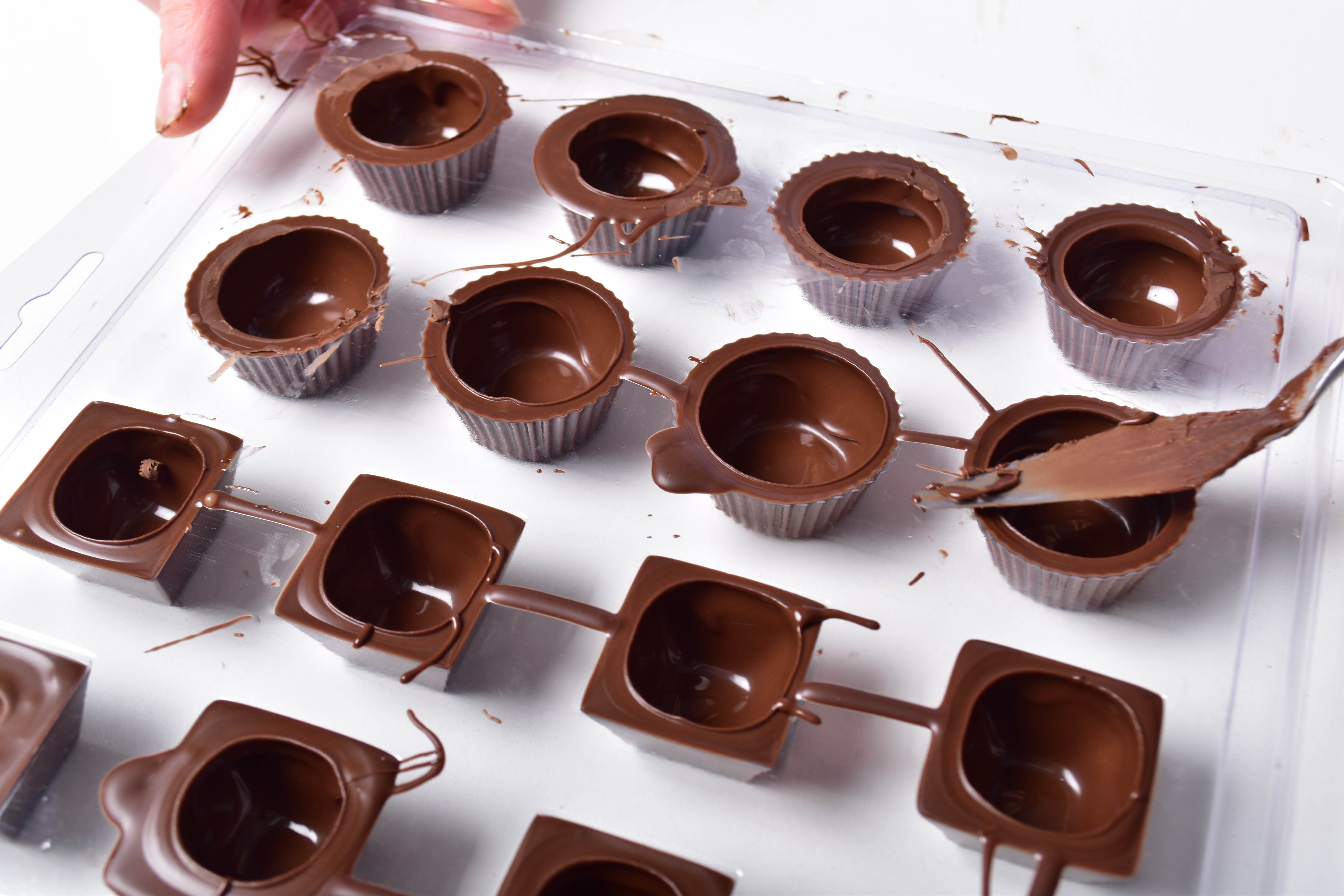 Step 5
Pipe a small amount of Fondant Creme filling into each chocolate shell filling two thirds full. Top with melted buttons and refrigerate until set.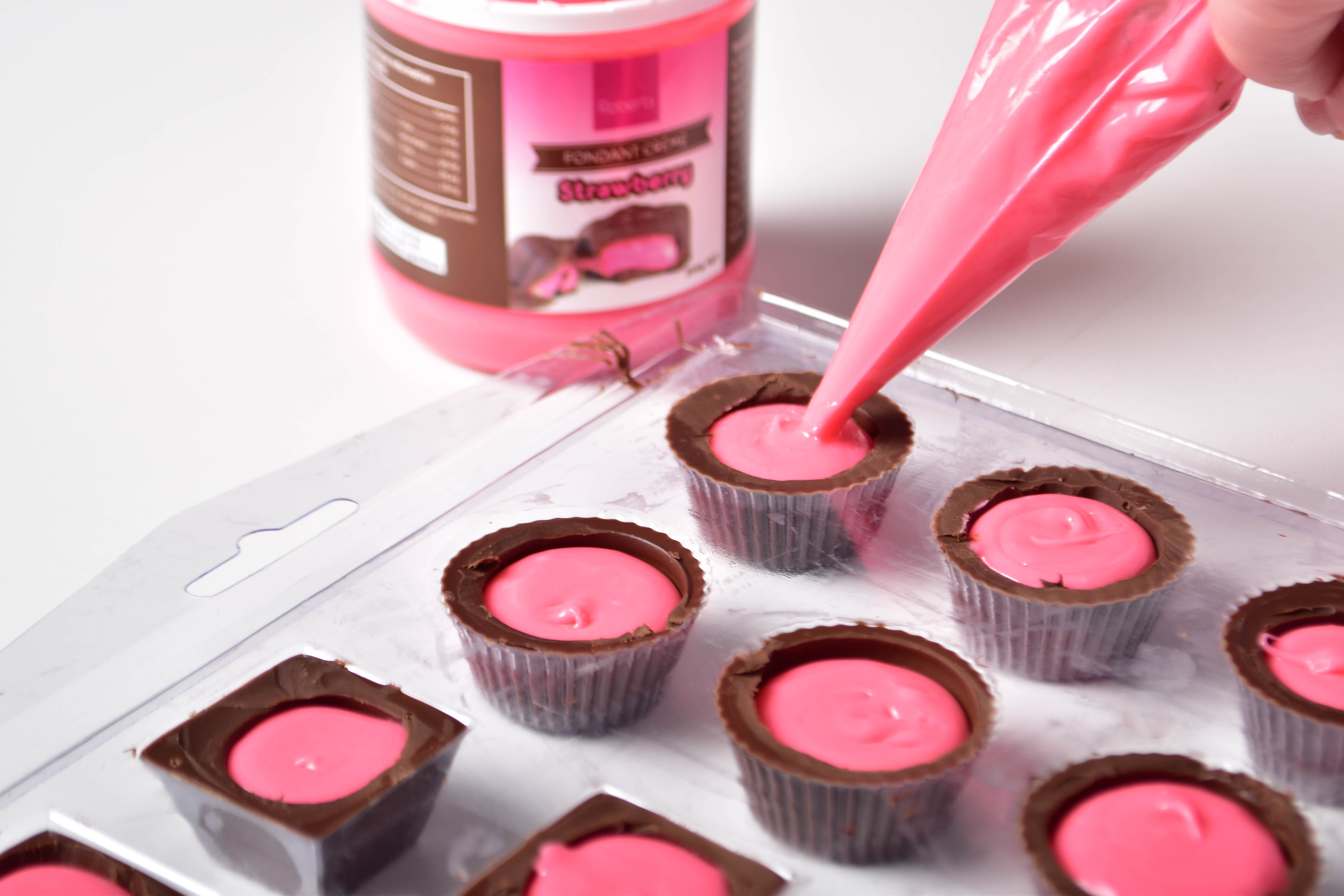 Chocolates can also be filled with Roberts Toffee D'Or Caramel, Nutella, Nut Butters and Chocolate Ganache. You can use this technique with lots of different, moulds. Just make sure they are deep enough to take your creme filling.
We finished these lovely bite sized chocolates off with a pretty transfer sheet design. Click here to read our Recipe on how to achieve this look. https://ediblecraft.com.au/blog/chocolates-mould-21/